Build Economic Democracy:
Run for the Shared Capital Board of Directors!
Nominations are now being accepted for the Shared Capital Cooperative Board of Directors. The election will be held in April and this year five seats are open.
Shared Capital seeks a diverse pool of candidates representing different backgrounds, cooperative experiences and geographic regions. Many different skills and expertise add value to our board, including knowledge and experience in cooperative governance, finance, lending, investing, law, marketing, member engagement, cooperative development and CDFIs. Most importantly we are looking for people who are committed to our mission and our work and able to participate fully on the board and at least one committee.
Interested in running? Check out the candidate statement form to nominate someone and endorsement form on our website. There's also the board job description. Nominations are due by March 18, 2018!
Shared Capital Cooperative is a CDFI loan fund that is committed to building economic democracy by investing in cooperative enterprises. Shared Capital is a cooperative association owned by 225 cooperatives throughout the U.S. Members include worker-owned co-ops, housing cooperatives, small farmer co-ops, purchasing co-ops and retail grocery co-ops. Shared Capital has an eleven-member Board of Directors elected by the members of Shared Capital. Ten of the seats represent Shared Capital's cooperative members and one seat represents Shared Capital's individual members.
People interested in running for the board must be endorsed by a cooperative that is a member in good standing of Shared Capital. More information about membership and a full list of members is available here.
Shared Capital Co-op Expands Member Services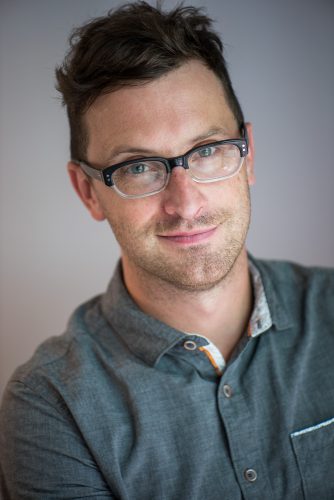 Shared Capital Co-op is happy to announce that Adam Trott has joined our team as Director of Member Relations. We are excited to invest more resources into our membership (our biggest asset!) and to have a more robust staff as we begin our 40th year. We will create additional member programming tailored to our borrowers and investors including education components, media packets, communications and more.
Adam has twenty years experience in co-operatives including food and agriculture co-ops, credit unions and worker co-operatives and even secondary co-operatives. Most recently he spent 13 wonderful years as a worker/member at Collective Copies, a workers' collective print shop with two locations in western Massachusetts. He will receive his Masters in Co-operative and Credit Union Management in 2019 from the Co-operative Management Education Program at Saint Mary's University in Halifax, Nova Scotia, and will continue his work with the Valley Alliance of Worker Co-operatives, a secondary co-operative also in western Massachusetts.
Adam welcomes your thoughts and questions about your membership or Shared Capital Co-op via a phone call at the office or via email: adam@sharedcapital.coop.
Our lending work in 2017
In 2017, we provided 16 loans totaling $3 million with 95% going to co-ops in economically disadvantaged communities:
Vital Compass
Dill Pickle Food Cooperative
The Hub Bike Co-op
Wirth Cooperative Grocery
eQuality HomeCare Cooperative
Cooperative Energy Futures
Independent Brewers Alliance
Prairie Roots Food Cooperative
Natural Harvest Food Co-op
Seattle Wholesale Growers Market
New Deal Café
Green Top Grocery Cooperative.
The Theme for the 2018 International Day of Co-operatives Announced
The Theme for the 2018 International Day of Co-operatives on July 7 is "sustainable consumption and production of goods and services". It gives an opportunity for co-operatives to show how they run successful businesses while respecting our natural environment and the resources it offers.
"We believe that co-operatives are an important and efficient instrument to fight poverty. Co-operatives bring people together in a democratic and equal way. They allow people to take control of their economic future and, because they are not owned by shareholders, the economic and social benefits of their activity stay in the communities where they are established" said Ariel Guarco, President of the International Co-operative Alliance.
Why this theme?
Co-operatives have two centuries' experience building sustainable and resilient societies. The Theme is aligned with that of the 2018 High-level Political Forum for Sustainable Development (HLPF): "Transformation towards sustainable and resilient societies". During the HLPF in July, UN Member States will review progress towards achieving the following Sustainable Development Goals: 6 (clean water and sanitation), 7 (clean and affordable energy), 11 (sustainable cities and communities), 12 (responsible consumption and production) and 15 (life on land).
Copyright © 2018 Shared Capital Cooperative, All rights reserved.